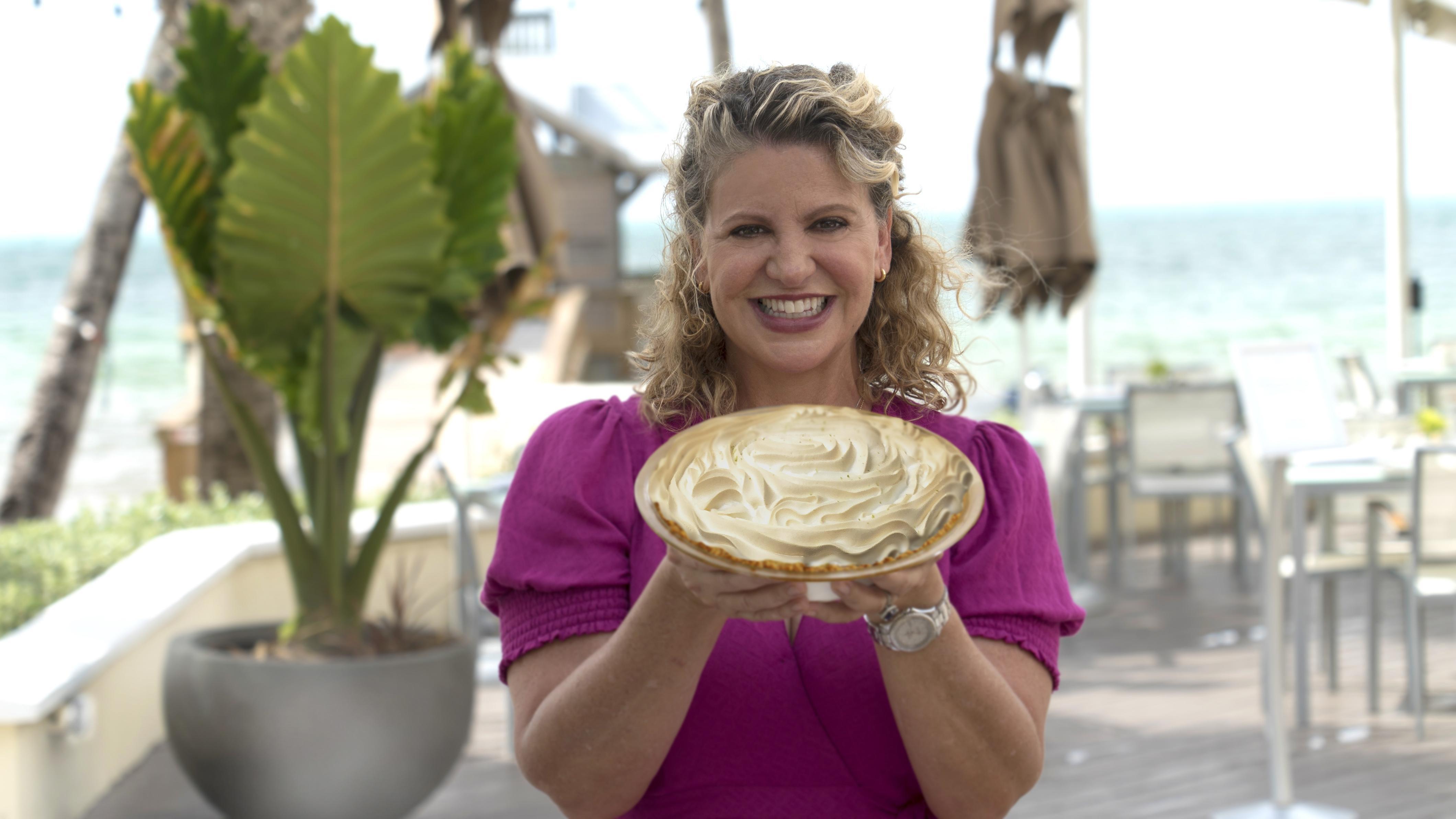 Taste the Florida Keys with Chef Michelle Bernstein is a one-hour special, in which James Beard award-winning chef and South Florida native, Michelle Bernstein, tours the island chain in search of the local specialties, historic recipes, and culinary characters that define Keys cuisine.
From conch to coconuts and from Cuban coffee to the ubiquitous key lime, the delicacies found here are steeped in history and tradition. The tropical climate, geographic isolation from the mainland, and creativity of the Keys residents have produced a cuisine that is, just like the Keys culture itself, far from ordinary.
Taste the Florida Keys with Chef Michelle Bernstein explores the ocean's contribution to Keys cuisine, with fresh snapper, mahi mahi, and grouper widely available at area fish markets. We get a glimpse into the kitchen at some local restaurants known for their pristine seafood specials. We also learn about spots that will cook your catch, and we find out why Hogfish and Lionfish have become especially popular.
From Key West Pink Shrimp to Lobster to Stone crab, shellfish from the Keys is coveted by foodies everywhere. The folks at the Keys Fisheries give Michelle Bernstein a primer on what it takes to catch these staples on the menu. They also a taste of their famous Lobster Reuben, before Michelle wields her favorite cracking tool at the annual stone crab eating contest.
The official dessert of the Florida Keys, Key Lime Pie, is named for the tiny tropical fruit that provides the kick to this delectable treat. Though many restaurants lay claim to the 'best' or most 'unique' version of the pie, Michelle Bernstein digs up an early version of the delicacy that just may have been invented by sponge fishermen.
No matter where you are in the Florida Keys, sunset is a time of celebration. Learn how this event is celebrated nightly at establishments across the island chain --from Snook's Bayside in Key Largo to the famous Sunset Celebration at Mallory Square in Key West.
Taste the Florida Keys with Chef Michelle Bernstein the one-hour special was made possible in part by the Monroe County Tourist Development Council and Badia Spices.